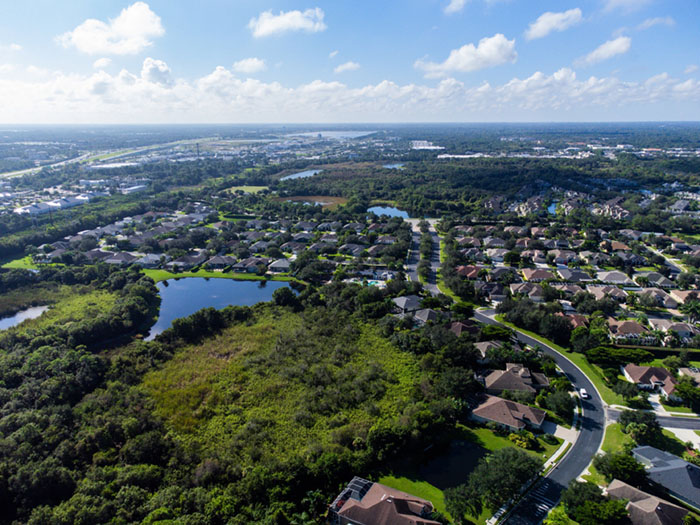 University Place is located just north of Sarasota in southeast Manatee County in University Park Florida. The 400 home community sits on 150 acres and a wonderful place to live. Residents are diverse and range from new home buyers, families of all ages and retirees.
University Place is a family-friendly community, with the natural beauty of many acres of common land, sixteen ponds, two nature trails, two wonderful pool recreation facilities and a children's playground for your enjoyment. Just across Cooper Creek Boulevard from the front gate you will find a playground, lighted tennis court and a large meadow also available to you.
University Place is a wildlife habitat with many preserves and a variety of wildlife, including animals, birds and reptiles.
Our amenities include: Gated community, two separate recreation centers with heated pools, spa, outdoor kitchens, fitness room, nature trails, lit tennis courts and playground just across front entrance, and acres of unspoiled wetland preserve areas.
University Place is conveniently located near everything! Close to: I-75, SRQ airport, University Town Center, A rated schools, world class shopping, PGA ranked golf courses, state universities and The Ringling. Both downtown Sarasota and Bradenton are only a 15 minutes drive away.
We are an active community, with many social events for all ages, which give you an opportunity to meet other residents. Watch the bulletin boards at the exit gates, the e-mails from our HOA manager, and our website.